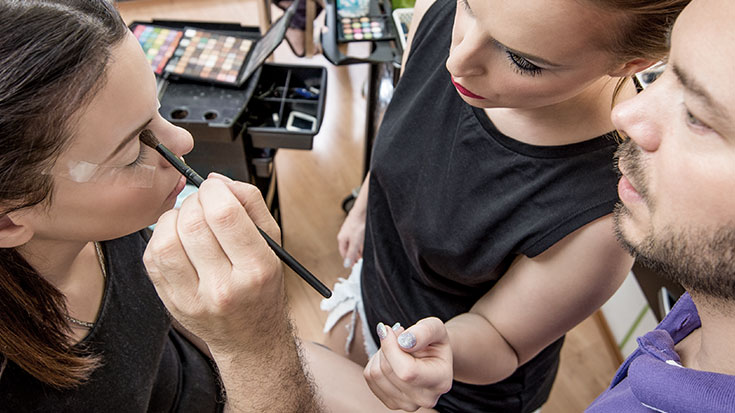 Seminars
The beauty world is constantly changing with new products, methods, and techniques. For many years, one of the major goals of Matilda has been to educate and set new trends for beauty professionals all over the world.
Among everything we do, we provide seminars on topics in the field of beauty, both on behalf of Matilda boutique and on behalf of makeup and hair companies such as: OFRA Cosmetics, Antonym Cosmetics and more.
Who should participate in the seminars?
The seminars are designed for beauticians, hairdressers and professional makeup artists who want to enrich their knowledge of new products, methods, and techniques. It also applies to makeup and hair companies that are interested in training their sales and marketing departments or reinforcing and expanding their presence in the industry.
How does Matilda know what is the next big thing?
We attend every major launch event of the leading brands, exposing us to the latest products and techniques in the industry.
We expand our professional knowledge by participating in international makeup and hair exhibitions which allows us to offer a vast variety of trends from different countries and markets that will dictate the future.
What can you expect to learn in the seminars?
The seminars include various topics in the field of beauty, depending on the desired educational program. All seminars are accompanied by relevant content adjusted to the latest trends of the season.
Each session will include techniques unique to Matilda, helping to create a workflow best suited to your style and needs and also sales and marketing tips.
In addition, businesses interested in expanding their audience reach can receive tips on how to brand their business to make it grow.